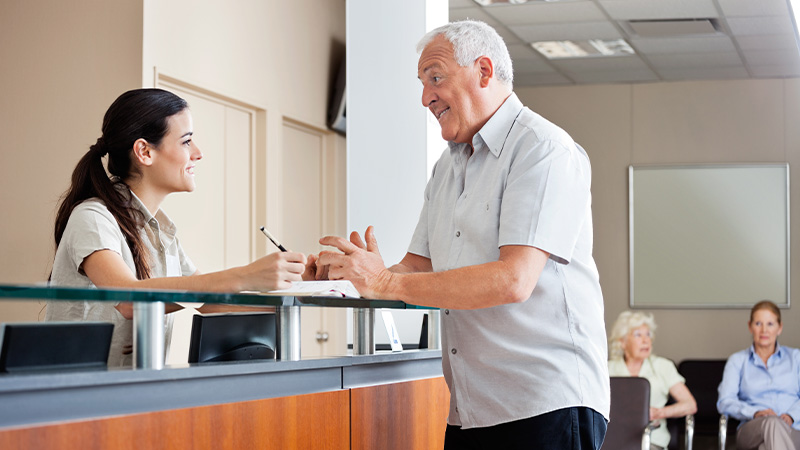 Addressing record-high waiting times for cataract surgery in Bangor"
The NHS fails to provide cataract surgery within target waitlist times, which means that patients have to wait for months and even years.
Why? Because of coronavirus lockdowns. That's right; the NHS needed to suspend hundreds of thousands of elective operations because of this virus.
Unfortunately, this means that if you want your cataracts removed quickly, then you're going to have to pay for it yourself (which is now more affordable) or travel abroad (which I do not recommend).
You can get your cataracts fixed quickly at my new clinic located in Bangor, Wales, without having to wait months thanks to our fast service and experienced staff.
I'm ready when you are. Now you can skip the queues, stop waiting, and start living.
You might have heard the story of the Angley man who was "almost blind" after waiting for cataract surgery in Bangor. Terry Thomas, 72, from Menai Bridge on Anglesey, was told he needed cataract surgery on his only good eye in 20191https://www.bbc.co.uk/news/uk-wales-54557545 .
Source: Covid: Anglesey man 'almost blind' after cataract eye op wait
Mr Thomas initially waited 18 months for the 20-minute operation in February 2021. However, the NHS cancelled his surgery the day it was due and rescheduled for 23 March.
Unfortunately, the UK's coronavirus lockdown began that day, and the NHS cancelled Mr Thomas' operation again. They then told him the doctor due to perform the surgery had left.
Mr Thomas's deteriorating eyesight resulted in him giving his chronically ill wife the wrong medication because he couldn't read the labels.
Mr Thomas' GP has contacted the eye service to stress the pressing need for the operation, and Mr Thomas visited Ysbyty Gwynedd in Bangor in person to explain the situation.

He said the staff he spoke to there were "profusely apologetic" but said: "You've got no care. Your consultant doesn't work here anymore, and we can't find anyone to do it".
And he's not alone.
New data reveals that patients who received cataract surgery in 2021 had waited for an average of nine months or more. In Wales, the number of people waiting for hospital treatment is the worst ever recorded in Wales, new data shows.
When I write this blog post, you can expect to wait 18 to 24 months for cataract surgery in Bangor.
So, If you've been having trouble getting an appointment for cataract surgery, we may have a solution.
I am now offering private video consultations and face to face consultations in Bangor to help people on the waitlists get their surgery without delay.
Cataracts can be a serious problem if untreated and cause significant vision loss or even blindness. Hence, it's essential that whoever performs your operation has experience with routine cases and complex ones.
The best cataract surgeon will care about you and want to restore your eyesight as quickly as possible. So, they will do everything possible to help you achieve your goals of improved sight through cataract removal surgery.
Book a free video consultation today by contacting us online or calling 019 7859 6303
Share This Post
MBChB MBA FRCOphth FRANZCO
Consultant Eye Surgeon
I'm your guide to better vision. Sadly, in today's climate of long post-lockdown waiting lists and uncertainty around treatment options, many people aren't getting the clear and personal service they deserve. This can leave you feeling frustrated and anxious about the quality of your vision and unsure about the best way to move forwards. I'm here to show you that there's a way to beat the surgery queues and move forward with your life. After all, you're an individual, not a number. Every one of my patients is treated with the utmost care to ensure they get the exceptional results they desire tailored to their unique needs and lifestyle. After treatment, you'll reclaim the clear, colourful and rich life you deserve. So what are you waiting for? Stop waiting and start living!