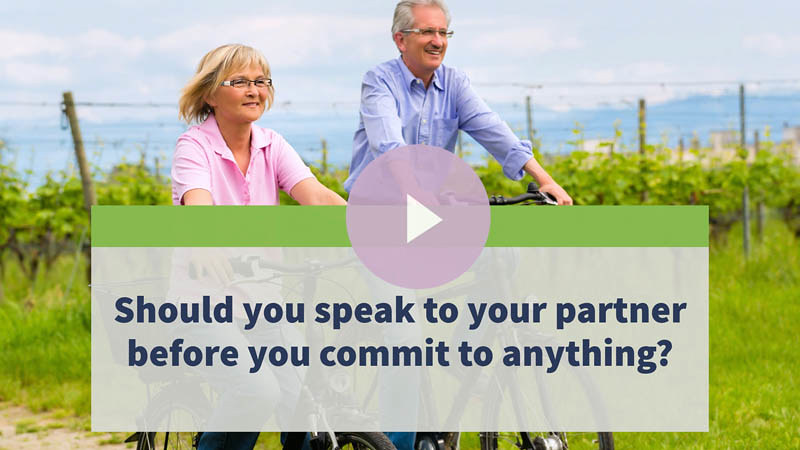 Should you speak to your partner before you commit to anything?
It's really important that you feel confident and reassured that the decision you make is the right one for you. So yes, I'd encouraged it. Talk to the loved one, talk to friends, people you trust. It's a big decision, but believe you me, I've seen so many people, treated thousands of others, and I know that by being reassured and safe with me, I can guide you to stop waiting, to start living, and to be able to lead that in life to the fullest. You deserve it.
Booking an appointment online couldn't be easier. It provides you with a range of options, times, dates, locations whereby you and I can meet. I can get a much better understanding of your needs, your wants, your desires, and then together, we can have that discussion, take those steps, agree a way forwards for you to be able to maximize the potential that your eyes can give you, have that clear, bright, vibrant life, so you can enjoy all the things that you do deserve.
Share This Post
MBChB MBA FRCOphth FRANZCO
Consultant Eye Surgeon
I'm your guide to better vision. Sadly, in today's climate of long post-lockdown waiting lists and uncertainty around treatment options, many people aren't getting the clear and personal service they deserve. This can leave you feeling frustrated and anxious about the quality of your vision and unsure about the best way to move forwards. I'm here to show you that there's a way to beat the surgery queues and move forward with your life. After all, you're an individual, not a number. Every one of my patients is treated with the utmost care to ensure they get the exceptional results they desire tailored to their unique needs and lifestyle. After treatment, you'll reclaim the clear, colourful and rich life you deserve. So what are you waiting for? Stop waiting and start living!